Chrome Plated Round Steel Bar
Product Detail
Product Tags
| | | | |
| --- | --- | --- | --- |
| Model No. | GXPR01 | Material | Carbon Steel |
| Load | Drive Shaft | Stiffness & Flexibility | Flexible Shaft |
| Journal Diameter Dimensional Accuracy | IT6-IT9 | Axis Shape | Straight Shaft |
| Shaft Shape | Real Axis | Appearance Shape | Round |
| Journal Surface Roughness | 0.63-0.16μm | Trademark | GXHPR01 |
| Transport Package | Steel Belts | Specification | Steel grade: 45#/DIN CK45/JIS 45C |
| Origin | China | HS Code | 8412210000 |
Size:
Ø 12-140mm
Length:
3m -8m
Material:
45# DIN CK45/JIS 45C
Tolerance
ISO f7
Chrome thickness:
20~30micron
Hardness of the chrome layer:
850HV(min)
Roughness:
Ra 0.2micron (max)
Straightness:
0.2/1000mm
Yield Strength
≥320 Mpa
Tensile Strength
≥580 Mpa
Elongation
≥ 15%
Supply condition:
1. Hard chrome plated
2. Induction hardened
3. Quenched & Tempered
4. Induction hardened with Q&T
| | | | | | | | |
| --- | --- | --- | --- | --- | --- | --- | --- |
| Material | C% | Mn% | Si% | S% | P% | V% | Cr% |
| Ck45 | 0.42-0.50 | 0.50-0.80 | 0.04 | 0.035 | 0.035 | | |
| ST52 | 0.22 | 1.6 | 0.55 | 0.035 | 0.04 | | |
| 20MnV6 | 0.16-0.22 | 1.30-1.70 | 0.10-0.50 | 0.035 | 0.035 | 0.10-0.20 | |
| 42CrMo4 | 0.38-0.45 | 0.60-0.90 | 0.15-0.40 | 0.03 | 0.03 | | 0.90-1.20 |
| 40Cr | 0.37-0.45 | 0.50-0.80 | 0.17-0.37 | | | | 0.80-1.10 |
| | | | | | |
| --- | --- | --- | --- | --- | --- |
| Material | T. S N/MM2 | Y. S N/MM2 | E%(MIN) | CHARPY | CONDITION |
| CK45 | 610 | 355 | 15 | >41J | NORMALIZE |
| CK45 | 800 | 630 | 20 | >41J | Q + T |
| ST52 | 500 | 355 | 22 | | NORMALIZE |
| 20MnV6 | 750 | 590 | 12 | >40J | NORMALIZE |
| 42CrMo4 | 980 | 850 | 14 | >47J | Q + T |
| 40Cr | 1000 | 800 | 10 | | Q + T |
1)Professional & skilled, reliable. 
2)One-stop total solution
3)ready stock goods with fast delivery
4)Customizable: Non-standard sizes are also available
5)Small quantity is acceptable
6)Cash back: Refund or replacement for any product faulty
The chrome-plated rod can be directly used in the industrial products with the components of oil cylinder, cylinder, shock absorber, textile machinery, textile printing and dyeing, hydraulic pneumatic, engineering machinery, packaging machinery, printing machinery guide rod, die-casting machine, injection molding machine guide rod and four-column press guide rod, fax machine, printer, woodworking machinery and other modern office machinery guide shafts.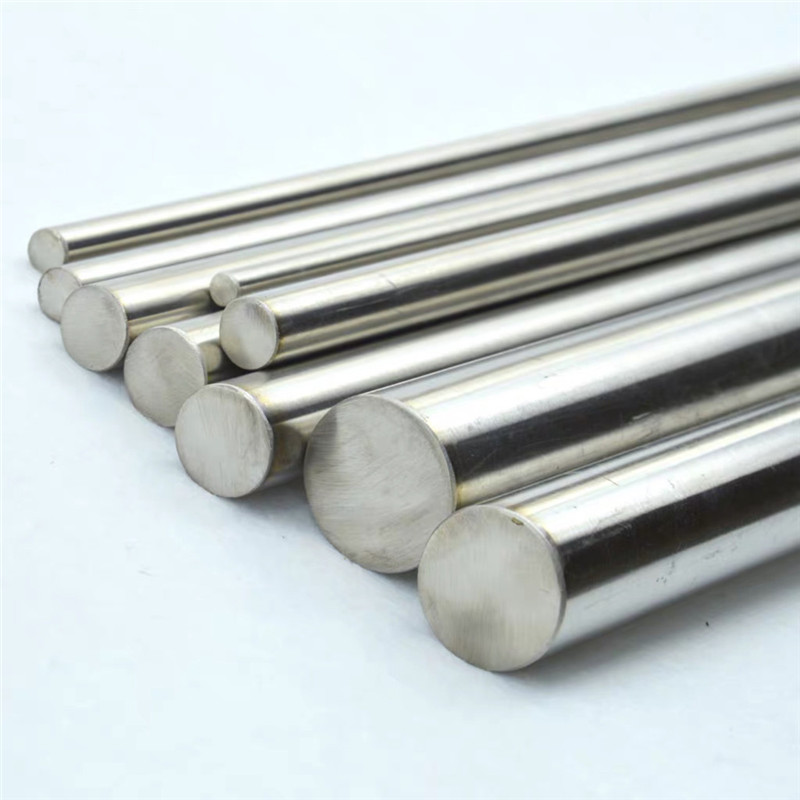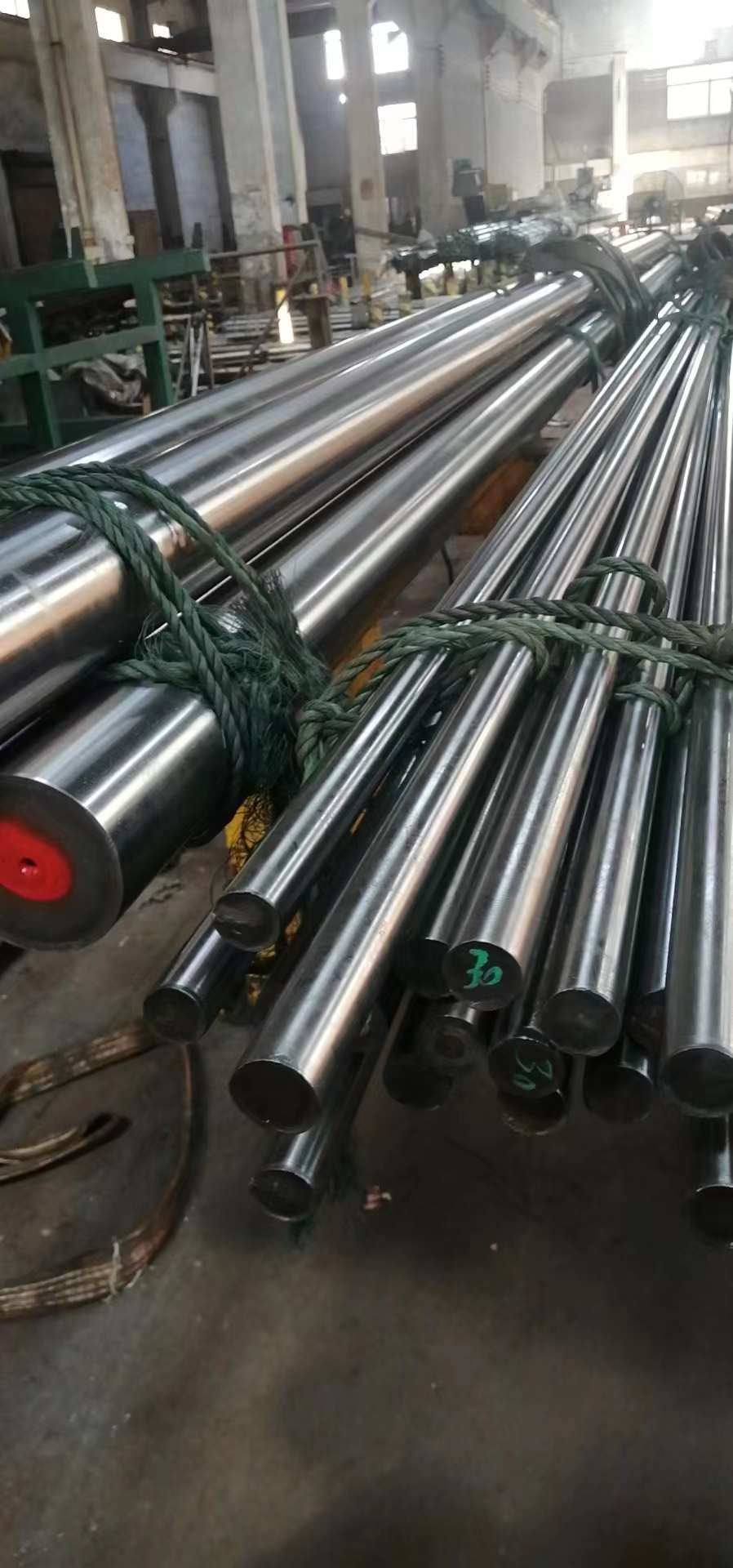 The Chrome Plated Round Rod is a versatile product designed to meet the demands of various projects. This high-quality rod boasts a polished chrome finish that offers both durability and aesthetic appeal. Its smooth surface ensures that your project will have a professional and sleek finish. Made from sturdy and long-lasting materials, the Chrome Plated Round Rod is perfect for use in a range of applications. Whether you require a component for your furniture, engineering, or construction project, this rod will deliver exceptional performance without breaking the bank.
With its precise design and dimension, the Chrome Plated Round Rod is an ideal addition to any project requiring a strong and reliable support. The rod comes in different sizes to cater to various project needs. You can choose from a range of diameters and lengths to get the right specifications for your project. The chrome plating process not only improves the overall appearance of the rod but also adds a layer of protection from corrosion, preventing rust and other damages that could compromise its structural integrity. The plating enhances the rod's durability and strength, ensuring that your project endures even in harsh conditions. As a result of its chrome plating, the Chrome Plated Round Rod has a high resistance to heat and chemicals, making it an ideal choice for industrial and laboratory applications. It is easy to clean, and its shiny finish makes it a great option for decorative purposes in mirrors, lighting fixtures, and other design elements. The Chrome Plated Round Rod has a smooth surface, giving it a modern and sleek appearance that blends in perfectly with various decor styles.
It is suitable for use in modern homes and industries where aesthetics and functionality are paramount. Our Chrome Plated Round Rod is an incredibly versatile and reliable solution that offers lasting value for your investment. It is easy to install and has been engineered to meet the highest standards of quality, ensuring that you get the best performance and durability. In conclusion, the Chrome Plated Round Rod is a top-quality product that offers durability, aesthetic appeal, and versatility. Its smooth surface, high-quality chrome plating, and precise design make it the perfect solution for a range of applications. Whether you are working on a construction project or furniture project, this product is a perfect fit.
---
---