Hard Chrome Plated Steel Rod
Product Detail
Product Tags
• Material: JIS S45C, SAE1045, DIN CK45, EN8
• Application: Hydraulic/ Pneumatic Cylinder, Engineering Machine, Hydraulic/ Pneumatic Auto Machine, Plastic Injection Molding Machine.
• Thickness of Chrome Layer:
<Φ20 15μm min.
≧ Φ20 20μm min.
• Hardness of Chrome Layer: HV850 min. (0.1)
• Surface Roughness: Ra 0.2μm max.
• External Diameter Accuracy: ISO h7、f7、h8、f8、g6
• Straightness: 0.3mm/M
• Roundness: 1/2Tolerance
Our chrome plated rods offer exceptional durability, precision, and corrosion resistance, making them the ideal choice for heavy-duty machinery and equipment. Our rods are made using the highest quality materials and are meticulously crafted to meet the most stringent manufacturing standards. They are designed to withstand the harshest operating conditions, including extreme temperatures, high pressure, and heavy loads. The result is a product that is both reliable and long-lasting, providing you with peace of mind and improved productivity.
Our hard chrome plated rods are available in a range of sizes and specifications to suit your specific requirements. Whether you need a small diameter rod or a larger one for heavy-duty applications, we have the perfect product for you. We also offer custom solutions, allowing you to tailor your chrome plated rods to meet your specific needs. Our chrome plating process is highly advanced, ensuring that the coating adheres perfectly to the surface of the rods. This creates a uniform and consistent finish that provides superior wear resistance and corrosion protection. It also eliminates the need for additional lubrication, reducing maintenance costs and downtime. Our hard chrome plated rods are ideal for a wide range of applications, including hydraulic cylinders, pump shafts, piston rods, and more.
They are also suitable for use in the marine, aerospace, and mining industries, providing exceptional performance in challenging environments. In addition to their exceptional performance, our hard chrome plated rods are also highly cost-effective. They provide excellent value for money, offering a long service life and low maintenance requirements. They also help to reduce overall system costs by minimizing the need for frequent repairs and replacements. If you need high-quality hard chrome plated rods for your industrial or hydraulic applications, look no further than our products. Our rods offer exceptional performance, durability, and value for money, making them the perfect choice for demanding applications. Contact us today to learn more about our product range and how we can help you with your next project.
Steel Grade
C45E (EN 10083)
Diameter Range
Ø12 to Ø120 mm
Tolerance Class
ISO f7
Roundness
Diameter tolerance / 2
Standard Lengths
For Ø < 60 mm: 5600 - 6200 mm
For Ø ≥ 60 mm: 5800 - 6200 mm
Upon request: special lengths on all diameters
Surface Roughness
Ra max. 0.2 µm
Surface Hardness
min 55 HRC
Hardened Layer Depth
2.0 mm
Chrome Layer Thickness
< Ø20 mm: min. 15 µm
≥ Ø20 mm: min. 20 µm
Chrome Layer Hardness
min. 900 HV (0,1)
Straightness
≤ Ø16 mm: max. 0.3 mm : 1000 mm
> Ø16 mm: max. 0.2 mm : 1000 mm
Ø
> 10 mm ≤ 18 mm
> 18 mm ≤ 30 mm
> 30 mm ≤ 50 mm
> 50 mm ≤ 80 mm
> 80 mm
≤ 120 mm
f7
-16 μm
-34 μm
-20 μm
-41 μm
-25 μm
-50 μm
-30 μm
-60 μm
-36 μm
-71 μm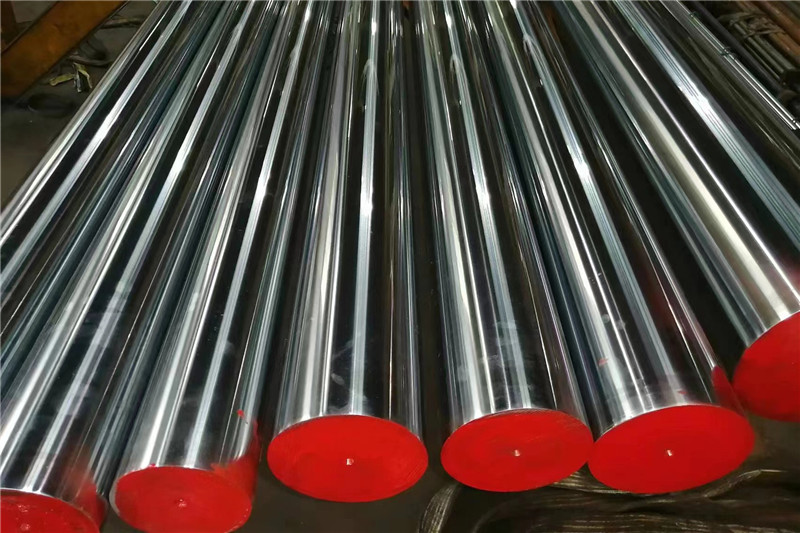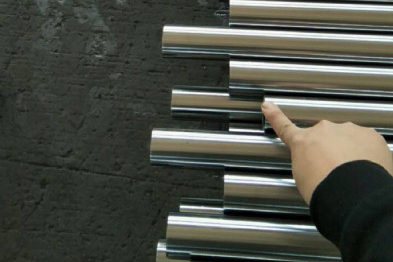 We firmly think that we have the full capability to give you contented product. Wish to collect concerns within you and build a new long-term synergy romantic relationship. We all significantly promise:same excellent, better selling price; exact selling price, better quality.
---
Previous:
Chrome Plated Round Steel Bar
---